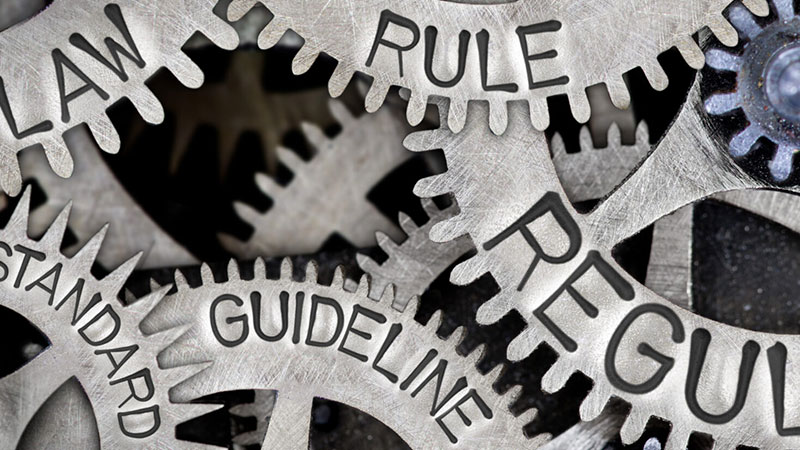 Working together to strengthen regulation
The Victorian Commission for Gambling and Liquor Regulation (VCGLR, the Commission) is the independent statutory authority that regulates the gambling and liquor industry in the state of Victoria, Australia. While it only has powers to regulate within Victoria, working with regulators both in Australia and overseas ensures the Commission remains innovative, forecasting the latest trends and effectively responding to industry.
But it's certainly not without its challenges.
The ability to collaborate with state and international regulators has been significantly hampered in since the start of 2020 due to the devastating Victorian bushfires and the coronavirus (COVID-19) pandemic. Despite these hurdles, the Commission continues to work with other regulators. The Commission works collaboratively across many agencies to develop the integrity of Victorian gaming industry. These activities enable both visitors and residents to enjoy safe and responsible gambling and liquor environments that are aligned with community expectations.
An opportunity to strengthen the Commission's work with international regulators was confirmed in late 2020, when the VCGLR entered into a memorandum of understanding (MoU) with the Casino Regulatory Authority of Singapore. This agreement enables the two regulators to share information, expertise and technical knowledge and skills. The MoU also enables access to valuable information to help with on-going international investigations, including that into junket participants where laws and regulations allow.
The Commission's General Counsel and Executive Director of Regulatory Policy and Legal Services, Scott May said,
"The joint venture will pave the way for new opportunities. This is a significant milestone for both regulators as it provides a strategic lens into the innovative work the Commission is doing in the areas of gaming technology, compliance, investigations and gaming laws.
"It will allow us to consolidate the work we're doing to respond to regulatory practice and enhance user experience," said Mr May.
Back on home ground, the VCGLR has existing MoU's with gambling regulators across each of Australia states and territories, as well as with other co-regulators including the Victoria Police, Cross Border Commissioner and the Australian Transaction Report and Analysis Centre.
The aim of establishing MoU's between Australia's state and territory gambling regulators is to create efficiencies around the consideration of public lotteries products offered across jurisdictional boundaries. Such action minimises the regulatory burden that licensees experience by having to deal with all regulators in relation to common changes. Due to the duplication of processes, an MoU allowed states to leverage off each other while improving the processing and approvals time for licensees.
A working group was established and attended by state and territory regulator representatives including the Commission's Licensing division to focus on ball draw devices and new lottery products. Creating an MoU and working in collaboration across Australia's regulators means both ball draw devices and new lottery products can now be considered more effectively, with issues raised and triaged efficiently. The MoU also mandates prompt consultation with all jurisdictions for any new product applications to ensure issues can be considered and worked through collaboratively.
The Commission's Regulatory Strategy team currently co-chairs the Australian National Standard Working Party (NSWP) which includes regulators from across Australian and New Zealand.  The NSWP is responsible for reviewing and developing technical requirements for the evaluation and assessment of electronic gaming machines. These are set out in the Australian Gaming Machine National Standards.
It is the collaboration across both state and international boarders that allows for continuous innovative improvement for regulators, ultimately strengthening the approach to minimising harm in communities.
The key activities, achievements and outcomes achieve by the VCGLR can be found in its Annual Report for 2020. The report helps reflect the complexity and changing nature of the gambling and liquor industry and their commitment to be a modern, adaptable and efficient regulator. To read the report, see: Annual report 2020
Interested to learn more about the VCGLR? Visit their website www.vcglr.vic.gov.au