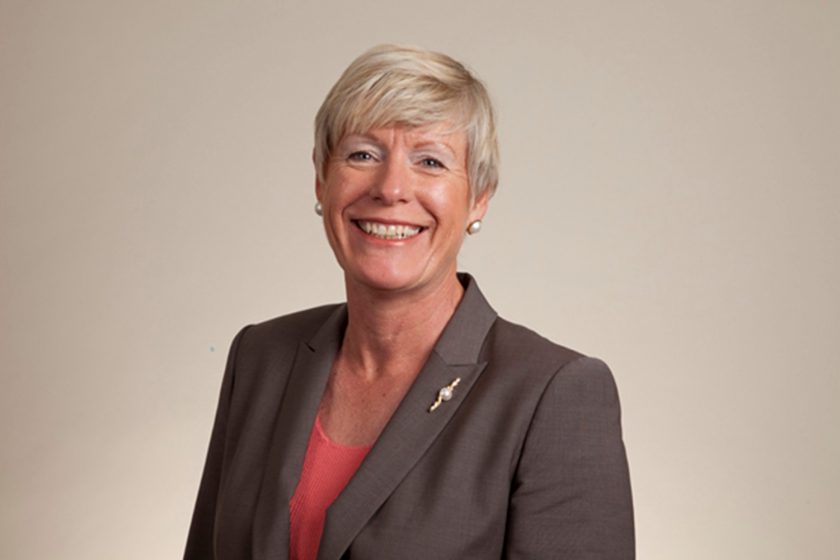 MEMBER PROFILE: MASSACHUSETTS GAMING COMMISSION
Based in the iconic sea-side city of Boston, the Massachusetts Gaming Commission (MGC) was formed in 2012 to ensure the effective application of the extended gaming law passed in 2011.
IAGR eNews spoke to Gayle Cameron, Interim Chair of MGC, about the Commission's work and life as a gaming regulator.
Regulating the game in Massachusetts
In the short time since it was established, the MGC has grown into one of the United States' leading gaming regulators, employing 85 staff and regulating an industry worth $273 million.
'The Massachusetts Gaming Commission is responsible for the regulation of up to three destination resort casinos located in three geographically diverse regions across the state,' said Gayle.
'The Commission is also charged with regulation of standardbred and thoroughbred horseracing in the Commonwealth.'
Two gaming facilities, MGM Springfield and Plainridge Park – a slots-only venue – opened in 2015 while Encore Boston Harbor will open mid-way through 2019. The operational facilities have brought in $300 million in tax revenue since opening.
At the moment, one of the MGC's key focuses is preparing for the launch of Encore Boston Harbor.
'The $2.5 billion resort casino will include 206,000 square foot gaming floor, a 671 room hotel, and a very large convention space including the second largest convention ballroom in the Boston area,' Gayle explained.
'It will feature over 4,200 gaming positions, including slots, poker and table games, and is planned to have numerous restaurants and retail outlets, a spa, an indoor garden, and a nightclub.'
It is estimated that approximately 5,000 people will be employed at the Encore Boston Harbor casino. The Commonwealth of Massachusetts will receive 25% of the gross gaming revenues once the facility is up and running.
'Balancing what is in the best interest for the Commonwealth of Massachusetts while preparing to regulate large resort casinos is all consuming,' Gayle added.
The Commission is also looking to tighten its regulatory control over horseracing.
'We are pursuing legislation on horse racing which would place all aspects of horseracing under the Gaming Commission.'
And – as with other states in the US – sports betting is likely to be a regulatory focus in 2019.
'While Massachusetts does not yet allow legalised sports betting, we expect that bills will emerge this year on the issue and hope to be part of that conversation.'
Challenges and rewards
With all this complexity, what's the appeal of being a gaming regulator?
'(It was) the opportunity to build a new regulatory gaming commission from scratch,' Gayle said.
'The Governor, Attorney General and the Treasurer appointed the five Commissioners to begin the process.
'Learning best practices for gaming and horse racing, writing regulations and hiring smart, ethical staff has been challenging but very rewarding.'
Gayle served as a commissioner for six and a half years before stepping into the position of Interim Chair. Prior to this she was a Lt. Col/Deputy Superintendent of New Jersey State Police, with oversight for state-wide investigations including all casino gaming operations.
To unwind Gayle likes socialising with family and friends, and playing golf.
Prepping for what's ahead
So what does the future look like for a gaming regulator?
Gayle expects the complexity of gaming regulation to keep regulators on their toes in the years to come.
'As more and more gaming moves online, the pace of gaming evolution speeds up and regulators are tasked with chasing a moving target,' said Gayle.
'Regulators need to adapt using new technology, and develop new strategies to keep up with the pace of the field they are charged with regulating.
'Whether it's an online casino, online sports betting or some other gaming product offered online, regulators will be responsible for understanding these new gaming products and figuring out the best way to regulate them.'
No one said a regulator's job would be easy.
If you'd like to know more about the work of the Massachusetts Gaming Commission you can contact Gayle by emailing jamie.ennis@state.ma.us.