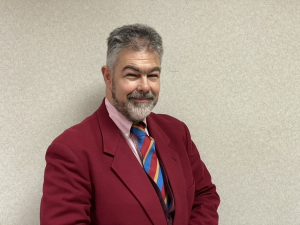 Jason Lane has been Chief Executive of the Jersey Gambling Commission in the British Channel Islands since the organisation was created in 2010, having previously worked as a policy advisor on regulatory issues for the Government of Jersey.  He joined IAGR in 2002 to assist in developing the framework for the new gambling regime in the Island and subsequently joined and served in a number of positions within GREF, the European regulatory association, becoming Chair 2014-16.  Lane became a Trustee of IAGR in 2018 and was elected Vice-President in 2020.
Lane believes that the diversity of its membership, their different geographical, cultural and sectoral approaches to regulation is what makes IAGR the leading association for co-operation and education within the   gambling space.  His career has shown the necessity of building effective networks between regulators and the value of sharing experience of different policy approaches, both of which are core areas of focus for IAGR.  Being a member has had a phenomenal positive impact and he is now in the position to give something back to the organisation during his two year term as President.  2022 and 23 will be critical years for the industry and IAGR.  We need to regroup and reconnect and the Board of Trustees will be vigorous in keeping IAGR at the forefront of innovation and providing assistance to our members.
Outside of work, Lane is Chair of the Island's Police Authority with responsibility to the Minister and legislature for effective oversight of the police service.  He holds a PhD in policing from the Queens University of Belfast (1999) and degrees in Politics and International Studies.  He commits his spare time to scuba diving, target shooting and his long-suffering family.