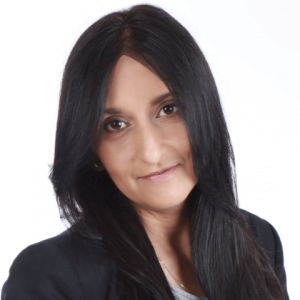 IAGR2022 session:
The Rise & Rise of Female Sports Bettors (or why the Women's World Cup 2023 will be bigger than Qatar 2022)
About Christina:
Christina has 30 years' experience working in the betting and gambling industry with a career spanning all aspects of gaming operations, regulatory compliance and money laundering across both land, online and multi/omni-channel.
Previously holding pivotal senior roles with some of world's leading brands such as William Hill and Virgin managing multiple teams and functions across a range of channels and products. She is currently Principal Consultant at 1710 Gaming Ltd working with start-ups, investors, established operators, regulators, law enforcement and industry groups and associations across the world, advising on all aspects of betting, gaming and gambling. She is a practicing Regulatory Compliance and AML Officer and recognised trainer with particular focus on Player Safety and Responsible Gambling and the prevention of Money Laundering and Crime.
She is a committee member of the National Council on Problem Gambling, advisor to the All India Gaming Federation, Co-Chair of Gamshield and Co-Founder of the All-In Diversity Project as well as contributing to industry publications and events. She holds a B.A. Hons, M.A. PGCert.