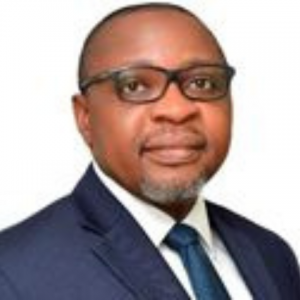 IAGR2022 session:
The Gaming Business in Lagos
About Are:
Are Bashir is a dynamic, innovative, result-driven private and public sectors executive with over 28 years of proven technical, entrepreneurial, and managerial expertise. He is vastly skilled in conceptualizing and implementing transformative business solutions, his background includes Business Process re-engineering, Project Management, Strategy Planning, Systems Integration, FINTECH, and International Trade. Bashir distinctly worked as Principal Consultant for Getronics, EMC, and Northrop Grumman Corporations at U.S. Departments of Treasury, Energy, Labour, U.S. Patent & Trademarks Office (USPTO), and U.S. Pension Benefit Guarantee Corporation (PBGC) long-term projects. He also worked as Senior Systems Engineer and Network Operations Manager for Lockheed Martin Corporation and Large-Scale Proteomics Corporation respectively in Germantown, Maryland, USA.
He served as Sole Administrator (Mayor) at Lagos Island East (LCDA) between 2016 and 2017; where he participated in strategic collaborations with State Ministries and Agencies on Growth and Employment in States (GEMS3), a U.K. DFID funded project designed to boost employment opportunities and promote "ease of doing business" framework in Local and State Governments.
Are Bashir worked as Chief Operating Officer (COO) at Funds & Electronic Transfer Solutions (fets) Limited in Lagos, Nigeria. He superintended the operation of revenue collections and electronic payments for public and private clients in excess of $31M monthly, managed 12 District Managers and 3,782 Agents nationwide. He also oversaw the development of Lottery, Payment Aggregation and Mobile-Money platforms that saved the company more than $1.8m of annual software licensing fees and co-authored an innovative concept to amplify Mobile Money and Cashless Nigeria policy adoption that won fets $4 million in the IFC, DFID, Bill and Melinda Gates Foundation-funded EFInA Innovation Grant.
Bashir is currently the Chief Executive officer of the Lagos State Lotteries and Gaming Authority. Since his appointment in 2019, he has contributed immensely to the transformation and advancement of the Gaming Industry in Lagos State.