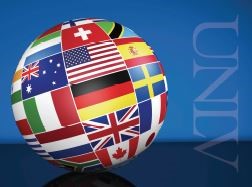 RESEARCH SPOTLIGHT – THERE IS SUCH A THING AS GAMBLING REGULATION RESEARCH
By Jennifer Roberts, Associate Director of the International Center for Gaming Regulation
When it comes to the study of gambling, research tends to focus on the social or physical impacts of gambling or on the conduct of gambling activities. However, gambling regulation is an area rife with research opportunities, such as whether a risk-based approach is effective to oversee anti-money laundering efforts of Internet gaming operators.
The mission of the International Center for Gaming Regulation (ICGR) at University of Nevada, Las Vegas (UNLV), which is just celebrating its three-year anniversary, is to foster and facilitate research into gambling regulation. Each year since its inception, the ICGR has awarded up to $20,000 for non-resident research fellowships for the study of gambling regulatory issues. We have had very insightful academic research emerge from these fellowships.
Our inaugural research fellows were Dr. Melissa Rorie, an Assistant Professor at UNLV's Department of Criminal Justice, and Dr. Simon Planzer, a Lecturer in Law at the University of St. Gallen, Switzerland. These researchers tacked different issues in the area of gambling regulation.
Dr. Rorie completed review and analysis of disciplinary actions taken against regulated gambling establishments or businesses in both Nevada and New Jersey. She found that the two jurisdictions varied in the types of conduct that resulted in regulatory sanctions.
Dr. Planzer focused his research on the challenges faced by gambling regulators, particularly in the online sector, with enforcing the requirements of the Fourth European Union Anti-Money Laundering Directive. Both fellows have continued to advance research in these areas.
In 2018, the ICGR research fellowship was awarded to a research team led by Dr. Kahlil Philander, Assistant Professor at Washington State University's Carson College of Business, which performed an assessment of needs in responsible gambling training and education.
This year, we have two research fellows at the ICGR – Dr. Doug Walker, who is a Professor in the Department of Economic at the College of Charleston in Charleston, South Carolina, and Dr. Dusan Pavlovic, who is a Compliance Advisor in the gambling industry with a Ph.D. in Law from Tilburg University, Netherlands and a Joint International Doctoral Degree in Law, Science and Technology issued by the University of Bologna, Italy.
Dr. Walker will focus his research on which casino location model used to control the number of casinos is more effective for attracting tourists and maximizing revenues. Meanwhile, Dr. Pavlovic will focus on the protections and processing of personal data in online gambling.
The great news is that the research results from our ICGR fellows are published on the ICGR's website. Even better news is that the ICGR will be soliciting for new research fellows later this year. Please note that it is not a requirement to be affiliated with a university, government, or other public, private, or non-profit entity. In addition, there is no educational degree requirement to submit a research proposal.
The ICGR encourages members of IAGR to propose topics for gaming regulation study, as well as to submit for fellowship consideration. You can always reach the ICGR at icgr@unlv.edu.