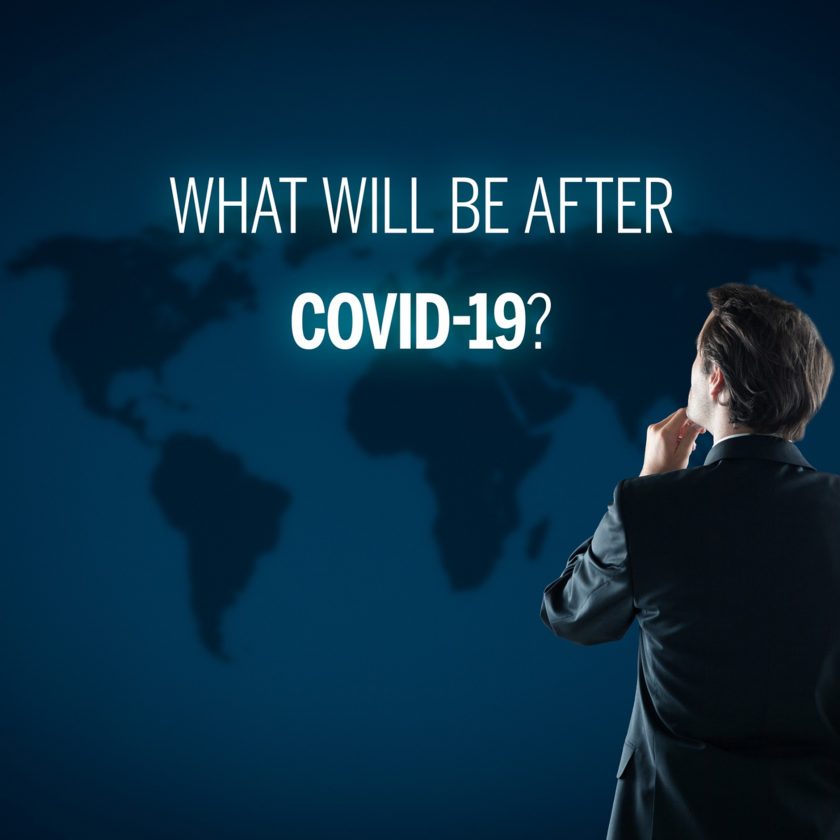 Will the gaming industry ever be the same again? Has the Covid-19 worldwide pandemic reshaped the industry into a new norm? And what is that new norm?
These are all questions that will only be answered once we get to the other side of what has been a crisis of global significance with shockwaves being felt across every corner of the globe and in every sector.
For our sector and industry what will post lockdown look like? It is hard to say. One thing is certain, however, and that is the industry is unlikely to ever go back to the way it was.
Over the course of 2020 the shockwaves have come thick and fast.
The biggest hit of course has been the inability for much of the sector to trade during the pandemic.
Any business sector or industry unable to trade during the pandemic, and that does not have emergency reserves or government bailouts to fall back on, is at risk. Those who will continue to be subject to social distancing or similar measures after lockdown such as travel, hospitality, sport and leisure will be at greater risk.
This is significantly challenging for enterprises but throw in a couple more curve balls and life on the other side for the betting and gambling industry starts to look even trickier.
The financial impacts of the pandemic are only just starting to be felt. Job security, the loss of some industries and general uncertainty has decreased disposable income globally.  Betting and gambling is a leisure activity linked to disposable income. It is something people chose to do for different reasons, but mainly entertainment and with money they can afford to spare.
This will be the first hit to the customer base for the industry.
Gambling has a strong habitual component to it. The lockdown has meant that many have had to find new ways of filling their leisure time. Some may find that they prefer these new activities to the old. Those who previously placed bets or gambled every weekend watching football in the pub/bar with friends, bingo with the gang on a Wednesday or a trip to the casino on a Friday have been forced to break that habit. Some will pick up where they left off, but a significant number will not.
Hit number two to the customer base of the industry.
The way we experience public space has change. Whether this is the new norm or something we experience until the virus is defeated, well only a fortune teller would know.  However, one thing is certain for those who do go back – the experience is likely to be very different to how they remember it.
Social distancing will impact the experience of watching football with your mates, the casino experience. Imagine sitting at a half-empty roulette or blackjack table, or not being able to sit in a huddle over a game of bingo? How will social distancing impact e-sports if teams can't sit together or organisers can't pack out a stadium? These unanswerable questions will more than likely produce changes that will turn some customers off from their previous pastime.
Hit number three to the customer base of the industry.
Regulation in many jurisdictions has increased during the lockdown period.  Again changing the experience for the customer.  Most regulators have already cautioned operators to enhance existing social responsibility and player protection measures during lockdown. For example, both Belgium and Sweden have taken this time to enforce regulatory restrictions on deposit limits.
Whilst this not a bad thing, it will mean all customers coming back to the sector getting into the habit of depositing and spending less.  For some customers unhappy with the change it will push them towards illegal or unregulated sites.
It is likely that temporary changes made during times of crisis for beneficial reasons and proven to have no negative impact usually end up staying.
This increase in regulation will no doubt push some consumers out of the industry and others into the shadows of the industry.
Hit number four to the customer base of the industry.
Post-crisis most customer facing businesses will kick-off the recovery process with a marketing spend and a raft of customer incentives, bonuses and promotions. For betting and gambling this traditional route to acquisition and retention is becoming increasingly narrow, with more and more regulators and authorities working together to introduce rules around advertising, marketing and customer incentives.  In a crowded marketplace it will place pressure on the businesses to be able to compete for the smaller customer base.
Hit number five to the customer base of the industry.
As any boxer will tell you, one hit can be recovered from. Multiple hits all in a row, well that is likely to put you to the matt. The questions then become whether you get up before you are counted out of the match.
Just one of these factors by itself would be enough to cause a ripple. A combination of one or more would raise a few shockwaves. All of them together will cause a tsunami big enough to change the industry forever.
Human beings are, generally speaking, creatures of habit who find comfort and security in structure, rules and routines. A departure from this causes uncertainty and anxiety. This helps explains why big changes in the way that we think, behave and act have usually been as a result of external influences such as war, economic necessity (crisis or boom), natural disasters (including pandemics) forcing us to change in order to survive.
The betting and gambling industry will be looking to survive and thrive post lockdown.  What changes that the Covid-19 tsunami produces we will have to wait to see.  Lets hope that their impacts will create a better industry for consumers, staff, owners and regulators.
AUTHOR
Christina Thakor-Rankin
Principal Consultant