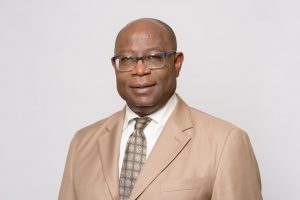 Vitus Evans joined the Betting Gaming and Lotteries Commission (BGLC) with the mandate to merge the BGLC, the Jamaica Racing Commission (JRC) and the Casino Gaming Commission (CGC) into a single Gaming Commission that will enable a viable and reputable gaming and racing industry by balancing the interest of Providers, Consumers, the General Public and Government.
He is an Attorney-at-Law and was called to the Bar in the United Kingdom, Eastern Caribbean and Jamaica.
Joining the IAGR Board of Trustees fulfils Vitus' interest in influencing and enhancing the discipline of good corporate governance and the core value of integrity in the organizations of which he is a part. He hopes to play a key role in bringing standardization in the approach to regulating gambling across the members/participating jurisdictions of IAGR. Issues such as responsible gambling & minimizing gambling harm, online gambling and reducing the negative perceptions associated with the industry are of particular interest to Vitus.