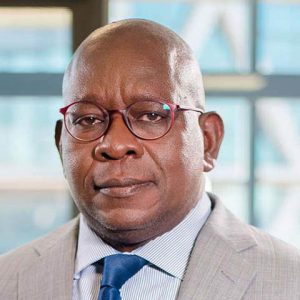 Thulisizwe (Thuli) Johnson is Chief Executive Officer and ex-officio board member of the Botswana Gambling Authority. In this role, Thuli is responsible for the development and execution of the strategy of the Authority, for the issuing of licences and the effective regulation of the gambling industry.  
Aged 59, Thuli was 1st elected a trustee of IAGR in 2019 and was re-elected trustee in 2021. As a regulator, Thuli sees professional development and integrity as key areas of focus in the development of the industry and its regulatory professionals. It is these two issues that have led him to take an interest in IAGR and its work. 
He has been an active member of the IAGR Board, including Chairperson of the Communications Committee. His main interest is developing the networks among members of IAGR and ensuring an organisation that will encourage and oversee the professional development of regulators in the gaming industry. 'The gaming industry develops at a very fast pace. It is important that members of IAGR see an organisation for professional development and expanding their network for supportive professional relationships.' 
Thuli has had a career mostly in financial services including banking, asset management, insurance, and structured and development financing. The gaming industry in Botswana is fast developing with 9 casinos currently, and licenses being considered for lottery and betting.   
Outside of work, Thuli takes a keen interest in sports having represented Botswana at softball and let the Botswana National Sports Council as Chairperson. He has also taken on horticultural farming as an enterprise 'to feed the nation'.