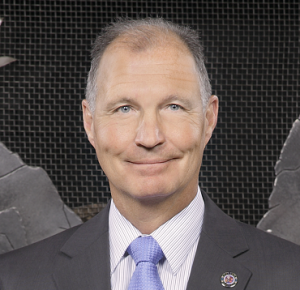 Pokagon Band Gaming Commissioner, Michigan and Indiana, U.S.A. Bruce was appointed as a commissioner and vice-chairman for the Pokagon Band Gaming Commission in September 2008 and has served as the regulatory agency's Chairman and is a member of the tribal gaming commission, which regulates three tribally owned and operated casinos located in Michigan and one in South Bend, Indiana, U.S.A.
Molnar, along with two other Gaming Commissioners is responsible for oversight and ensuring that all gaming activities within the Pokagon Band of Potawatomi Indian's jurisdiction are conducted in conformance with the Pokagon Band Gaming Regulatory Act, the Gaming Compact between the Pokagon Band and the State of Michigan, and the federal Indian Gaming Regulatory Act.
A long-standing member of IAGR, Bruce attended his first IAGR conference in Washington, D.C., during 2010 and has served as IAGR's Treasurer and is currently a Trustee.
Molnar also serves as the audit committee chairperson for the (NTGCR) National Tribal Gaming Commissioners & Regulators Association.
Bruce is working on a doctorate in Business Administration and Management and possesses bachelor 's and master's degrees. Molnar holds credentials from the National Indian Gaming Association (NIGA) with the designation of Certified Master Tribal Gaming Commissioner and is a Certified Fraud Examiner and member of the Association of Certified Fraud Examiners (ACFE).